Welcome to Digital Construction
| | |
| --- | --- |
| | Hi there, Just a quick note to mention this web site is not updated frequently excepting the news items over on the right side. We're super busy doing awesome android work, and don't have a lot of excess time between projects to update this with all the work we get through word of mouth. |
Digital Construction T-Shirt's available now for $20 including shipping. Drop us a note on our contact page to get yours today!
---
Digital Construction is a full service software consultancy dedicated to solving difficult problems for our clients. Mark Scheel founded Digital Construction in 1997. Digital Construction is headquartered in Denver, Colorado, but serves clients across the United States.
Digital Construction has focused on Android development and other Google technologies including Google Glass since 2009. Mark Scheel has become a nationally recognized expert through speaking, writing, consulting, and open source contribution efforts.
Digital Construction also specializes in Real Estate technology and has obtained extensive experience and knowledge serving all stakeholders in the Real Estate industry during the last two decades. Happy clients include consumers, agents, brokers, boards, Multiple Listing Services and very large organizations. We have significant experience with the Real Estate Transaction Standard (RETS) and developing for mobile platforms. Please contact us for references and testimonials from our clients.
Mark Scheel architected, built, and ran the second largest data aggregation system in the real estate space and it still powers the back end of REMAX.com and many other listing web sites. It now interfaces with over 600 MLS's. Mark helped develop the first cooperative MLS data sharing system in the country (CCM). Mark more recently helped a major MLS develop a listing aggregation system working in partnership with industry vendors and other MLS's. For years, Mark has helped the National Association of Realtors with both closed and open source projects. Mark is ready to leverage this experience and help you with your project.
"Our mission is to please our clients. Bring us your thorniest challenges and we will give you intelligent solutions with excellent communication. I look forward to helping you!" -- Mark Scheel
Miniature Hammer Logo for Digital Construction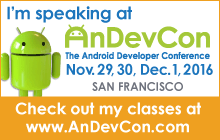 Client Satisfaction is our #1 Priority
Our clients love us (it's mutual!) and they can't wait to share their thanks. Here is just one of the many testimonials we have received. Contact us for more!
"Just as recently as this past Friday night I got an e-mail from one of our customers which needed to be answered by Saturday. You responded immediately and solved the issue even though we do not work on the weekends. It saved everyone a lot of hassle and the customer was happy."